Terrazze di Montelusa
Piazza Lena, 6, 92100 Agrigento AG
Italy - Sicily
Get Directions
  mob +39 349 6019959 info@terrazzedimontelusa.it
Terrazze di Montelusa
Piazza Lena, 6, 92100 Agrigento AG
Italy - Sicily
Get Directions
  mob +39 349 6019959 info@terrazzedimontelusa.it
HOW TO ARRIVE
The B&B is 2 steps from the main street of the old town, Via Atenea, but to arrive, for the unique senses, you have to take a long ride almost to the cathedral:
ATTENTION ONLY THIS ROAD ARRIVES AT OUR B&B, THE GPS DOES NOT WORK WELL IN THE OLD TOWN AND SOMETIMES BROUGHT PEOPLE IN THE VERY NARROW STREETS…
If you come from Trapani or Syracuse you will arrive from the lower part of the map.
If you arrive from Trapani I recommend to continue on the SS 115 to the Temples of Agrigento, after Porto Empedocle follow the signs "Siracusa"-"Valley of the Temples", once arrived at the roundabout under the Temple of Juno follow the direction "Agrigento".
If you come from Palermo or Catania you will arrive from the top of the map.
 Set on the GPS "Via Gioeni 39" is the seat of the OVIESSE a big shop market.
Once there you continue to climb for about 300 m in a single direction, at the crossroads continue to rise from Via Plebis Rea, which is a double sense of movement, for about 200 m, after a bend at the roundabout with a modern horrible monument followed the white arrow PARKING, do not take the first road that rises to the right, then do not follow the sign "Cathedral", but take the little street right next to you and get off for about 200 m, for a one way street, which first is called Via Duomo then via Matteotti and then via Bac Bac. On the left side of the Via Bac Bac you will find Piazza Lena, which is actually a small square with our building, with yellow plaster.
PARKING: PARKING: You can park for free before arriving at B&B along the Via Matteotti, on your right, or pass the B&B along the Via Bac Bac on your left, or along Via Empedocle, where there is the "Athena" multistorey cars park. If you park there I'll give you a ticket to get out at only € 2.50. It is not possible to park in Piazza Lena in front of the B&B, it has become pedestrian, with a modern monument, you can pull the car just to unload the luggage.
Home away from home
For any information contact me.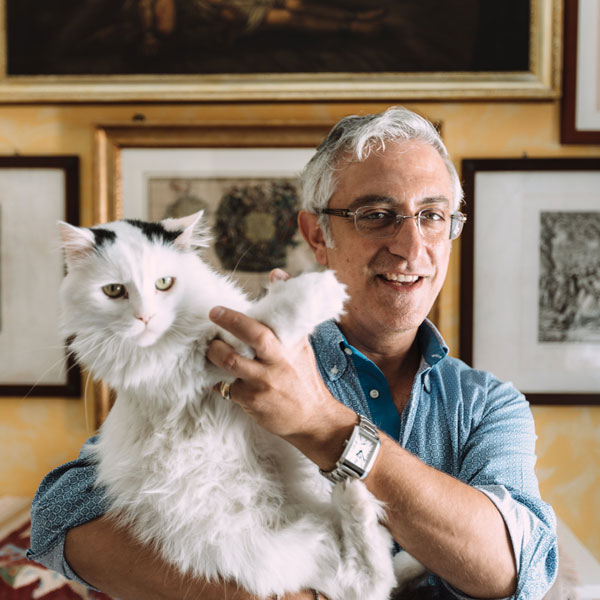 FRANCESCO FOTI
HOST
mob +39 349 6019959
info@terrazzedimontelusa.it